Vegan Beluga Lentils Curry
#
Published: by
h4kor
Servings:
2-3 Servings
, Prep Time:
Ingredients
1 Onion
1 Garlic
1 cm fresh ginger root
1 Carrot
3 table spoons Coconut oil
1,5 table spoons red curry paste
300 g Beluga lentils
1 can tomatos (chunky or whole)
1 can Coconut milk
550 ml vegetable stock
1 sweet potato
2 table spoons lime juice
Salt and pepper
Instructions
Origin: https://www.rewe.de/rezepte/veganes-beluga-linsen-curry/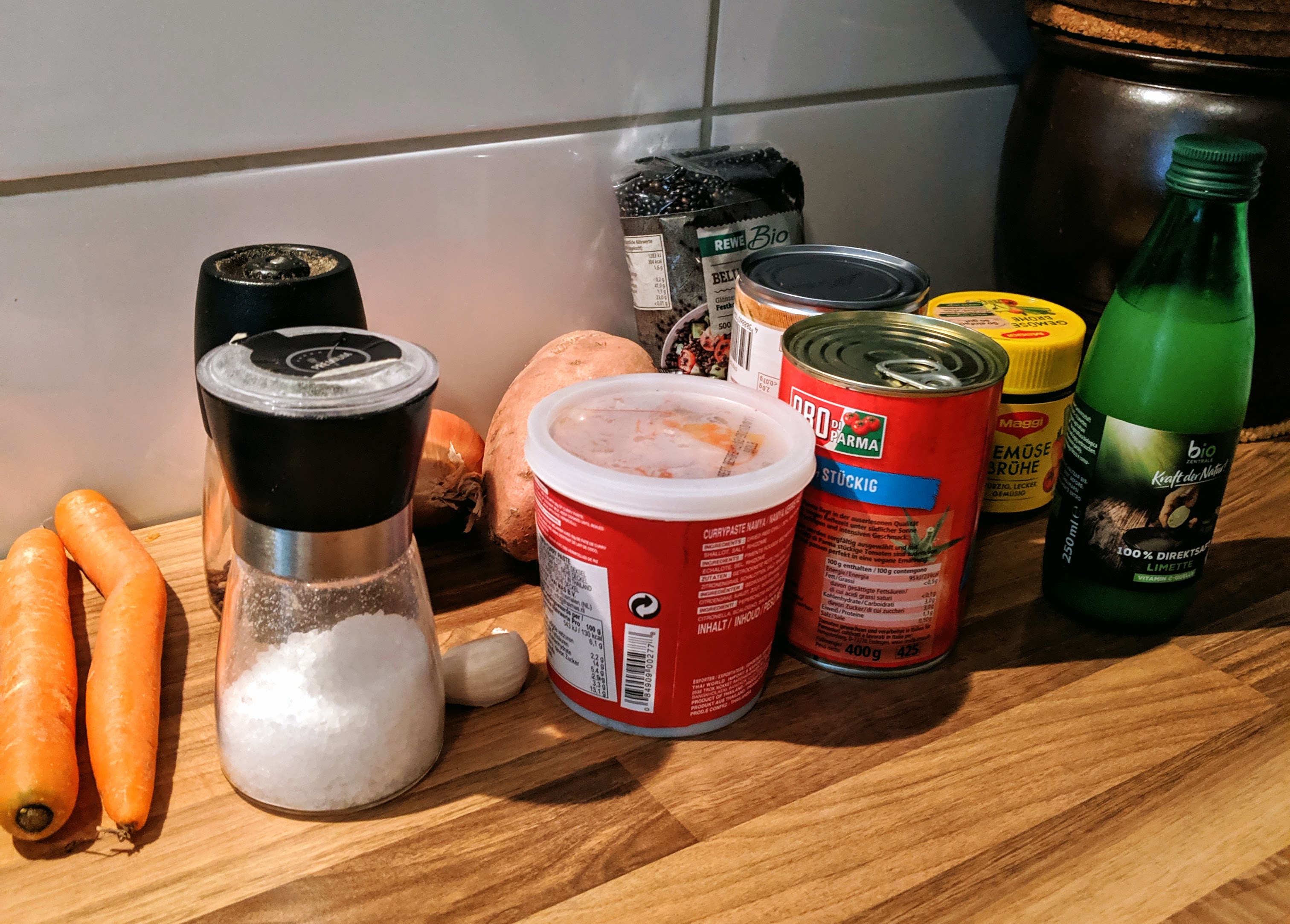 Peel and chop the onions, garlic, ginger root and carrots.
Fry for 2 minutes. Add curry and lentils and fry for a short time
Add Tomatos, coconut milk and 200 ml vegetable stock.
Cook for 10 minutes and peel the sweet potato
Add sweet potato and cook for 20 minutes. Add vegetable stock periodically
Add lime juice. Season with salt and pepper.